a passion
becomes a profession
We tune, repair and make accordions. We carry out our work with the same commitment to the values that have always been the cornerstone of our business which has grown, based on intelligence of mind and skill of hand, helped along with a bit of technology and nurtured with a passion for this craft that represents the driving force of our daily lives.
We are glad to offer our products and our collaboration, to both professional musicians and amateurs. Musicians of international fame such as Maestros Pietrodarchi, Pitocco, Rojac, Rotatori, Antonelli and Chiacchieretta have chosen us to care for their instruments and, in so doing, they take our name with them around the world. A musical instrument is unique when, through the sound of the music it makes, it is able to transmit to the audience a depth of emotion that deepens with every note.
Marco
Tiranti
A music lover from a young age, I began playing the musical instrument which is the symbol of an entire town, the accordion. If you are born in Castelfidardo, you can´t escape from being contaminated by music, which is rooted in the deepest tradition of this town. Soon, the need to have an instrument to its highest standards led me to discover its secrets more and more deeply, both in terms of construction and tuning. I met great manufacturers, real craftsmen artists who made and tuned this magical instrument like no one else could do. Spontaneously, the most important Enterprises in the area started to contact me for tuning their accordions, because 25 years ago there were no precision to tune devices and tuning had to be done by ear, in the lapse of time of the vibration produced by a tuning fork.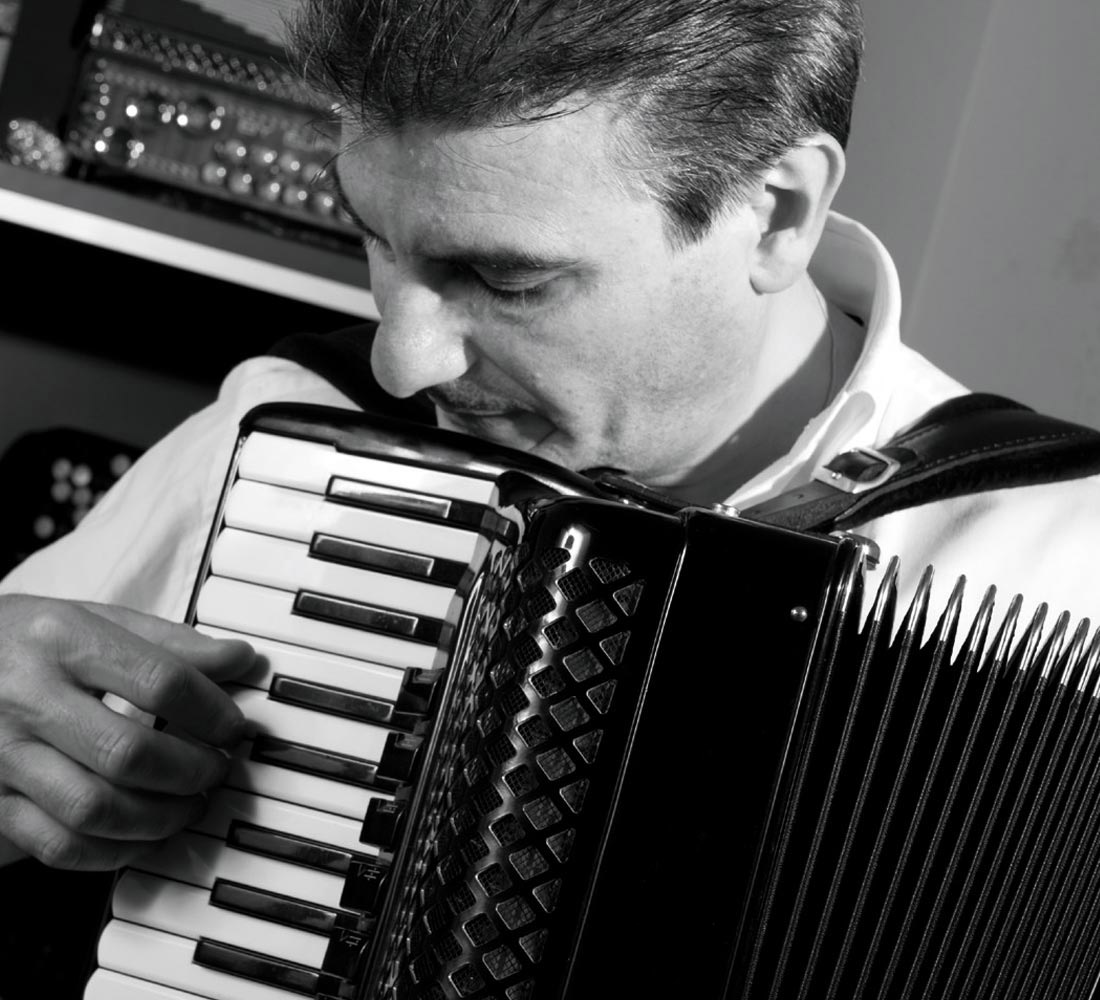 Lorenzo
Guazzaroni
Music has always been my greatest passion and this is why I began to study at a professional music school where I learned how an accordion is physically assembled. Once I had finished my studies, I decided to improve my knowledge of this instrument, attending the Conservatory in Pesaro. I graduated in Music theory, Practice Solfeggio and melodic dictation under the guidance of Maestro Giancarlo Spegni of Castelfidardo. I have fond memories of my first teacher, Sandro Garbatini, who shared with me his passion and his professionalism.
I soon began to work in a master craftsman´s workshop, learning the art of tuning and by 1989 I had become a professional tuner. At the same time, I was able to continue to develop my love of music, performing on several occasions and in particular, playing with the fisorchestra of Castelfidardo directed by Orfeo Burattini. I then spent the next fifteen years working for an accordion maker and this experience allowed me to consolidate my competence in tuning these instruments and in constructing the separate parts. At present, I am focusing my energies on this wonderful project in which my business partner Marco and we are very much involved; we want to share what for us and many others is a huge passion: the accordion.