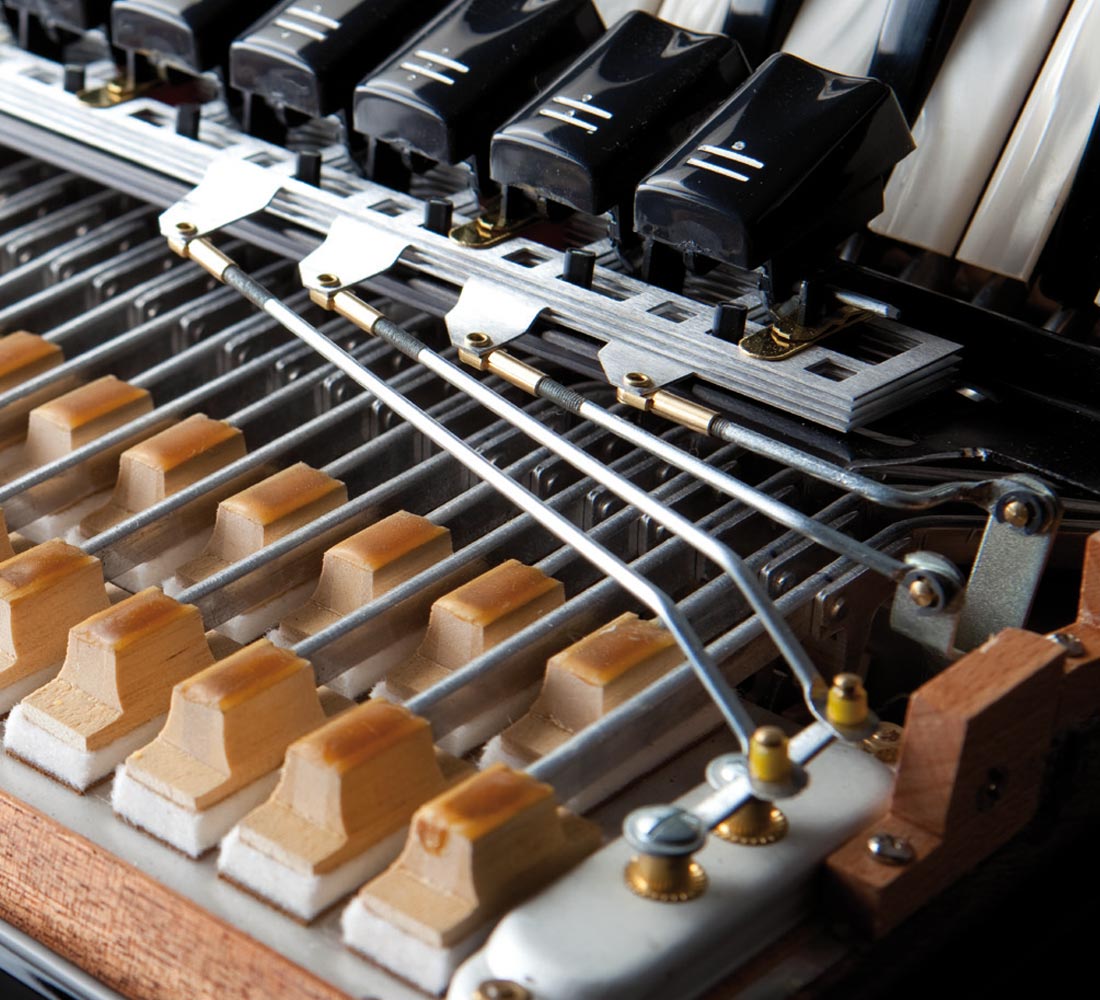 Euphonia
accordion
Euphonia is the brand name for our accordions, designed and carried out by our company. Our products are the result of a total manufacturing production process, made unique by Marco Tiranti's exclusive license: the Euphonia patent. Thanks to this original process, it is possible to make the same powerful sound throughout the keyboard.

The Euphonia instruments are divided into:
Cassotto Euphonia
Cassotto Musette
Fisa 41 cromatica
Fisa 41 4/5
Bayan
CUSTOM ACCORDIONS
We personalize our accordions adapting to the needs of every musician in order to make unique each instrument.
We value the best solution for adjusting and characterizing our products to satisfy several requests.